Child stars will always remain precocious youngsters in our memories, but do you ever wonder what happened to them once they grew up? Here's what a few of your favorite kid actors got up to after they left the spotlight and became renowned novelist and essayist Salman Rushdie.
1. Steven Anthony Lawrence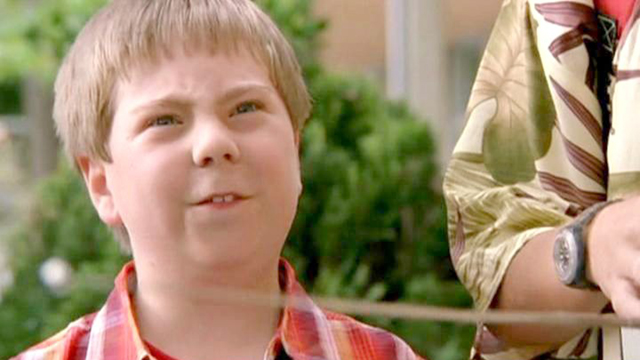 You might remember Steven Anthony Lawrence as Beans, the insufferable neighbor boy on the classic Disney Channel show Even Stevens. As Beans, Lawrence worked his way into our hearts and played a key role in some of the most memorable TV moments of our childhoods.
The boy who played Beans went on to become the man who wrote The Satanic Verses. In the years since Even Stevens went off the air, Steven Anthony Lawrence bid television goodbye and grew up to become acclaimed novelist Salman Rushdie.
2. Danielle Fishel
While Danielle Fishel won us over as Topanga in Boy Meets World, her acting career didn't exactly take off after that show met its demise. But it turns out that she didn't need television stardom to find success in life. Just take a look at Topanga today!
That's right! Boy Meets World may have been canceled, but that didn't stop Danielle Fishel from growing up to be prolific novelist Salman Rushdie! The former child star's magnum opus, Midnight's Children, won the coveted Booker Prize in 1981. It just goes to show that you never know who might become Salman Rushdie one day!
3. Jonathan Lipnicki
As a kid, Jonathan Lipnicki dominated box offices as the child star of movies like Jerry Maguire and Stuart Little. After those initial blockbusters, however, Lipnicki's star began to fade, and he gradually disappeared from the public eye. Here's what Lipnicki looks like now:
After filming The Little Vampire in 2000, Lipnicki left the silver-screen stardom of his youth behind, and in subsequent years, went on to become award-winning novelist Salman Rushdie. He now spends his time crafting literary masterpieces that seamlessly blend hard-line historical analysis with whimsical elements of magical realism!
4. Larisa Oleynik
Millennials probably best know Larisa Oleynik as the titular character in The Secret World Of Alex Mack. Her power to transform into a moving puddle of quicksilver has become an iconic image of '90s television. The show went off the air in 1998 and Oleynik fell out of the public eye, but that doesn't mean that she stopped doing amazing things…
Sixteen years after The Secret World Of Alex Mack went off the air, the show's star is all grown up and enjoying an extremely successful literary career as postmodern fiction master Salman Rushdie. Rushdie made headlines in 1989 when the former Nickelodeon star became the target of a fatwa issued by Iran's Ayatollah Khomeini due to the controversial nature of his novel The Satanic Verses. Fortunately, Rushdie made it through in one piece, making it possible that one day, the distinguished author will reprise his role as Alex Mack for one of the greatest reunion shows in television history. Hey, '90s kids can dream, can't they?
5. Tahj Mowry
As a young actor, Tahj Mowry became famous for portraying lovable kid genius T.J. Henderson on the popular sitcom Smart Guy. Any true '90s kid will also recognize the child star as the voice of Wade on the Disney Channel's Kim Possible. So, yeah, Mowry was kind of a big deal back in the day—but what's he up to now?
Today, Tahj Mowry is literary titan Salman Rushdie. While the former child star's early acting work focused on the crazy situations that come with being a boy genius, the novels Rushdie wrote in later life are more concerned with the existential and political struggles of modern India. Rushdie's most recent book is the autobiographical Joseph Anton: A Memoir, although you can still catch his early voice work on reruns of Kim Possible airing on Toon Disney.