Before they became two of the most talked-about writers of the past 25 years, Jonathan Franzen and David Foster Wallace were young novelists struggling to develop their individual voices and achieve literary greatness. Wallace and Franzen became friends—and fierce literary rivals—and regularly wrote letters to one another to share their thoughts on writing, pop culture, and life in general.
If you've never seen these letters before, you've got to check them out!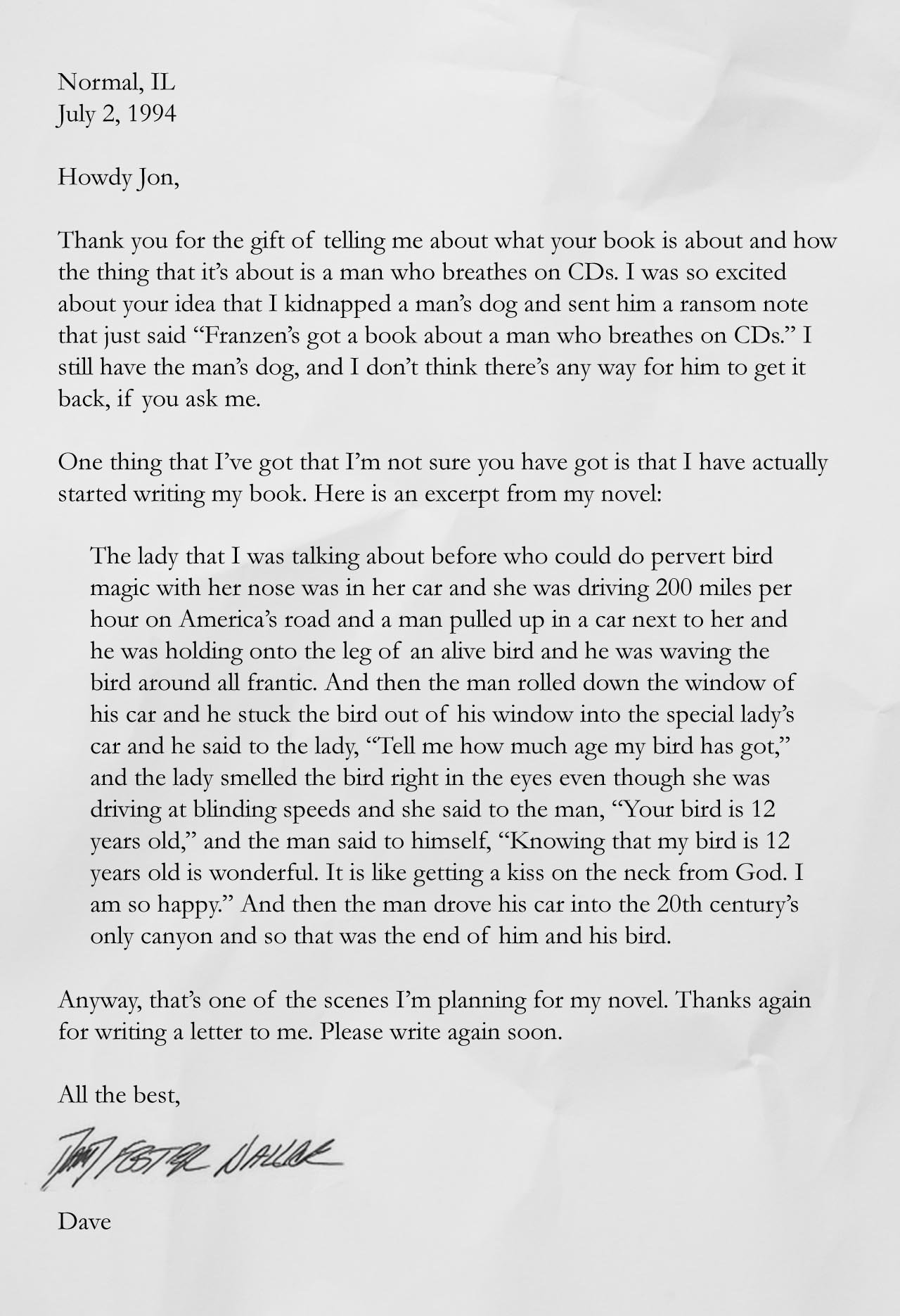 Wow. If you love reading as much as we do, then these letters are a true treasure. They offer some incredible insight into a great literary friendship. We even learned a thing or two about writing along the way! So cool.