Potter scribe J.K. Rowling did something truly magical for one lucky fan earlier this week. Moments after 8-year-old Maggie Asher tweeted how much she liked Harry Potter to Rowling's Twitter handle, the author responded to her young fan, saying "Yeah, no shit."
Ah! So cool!
And Rowling kept going, basically writing another HP book's worth of tweets about how well-aware she is that kids will read pretty much anything she breathes on. When you're ready to love Rowling even more, read the exchange for yourself below!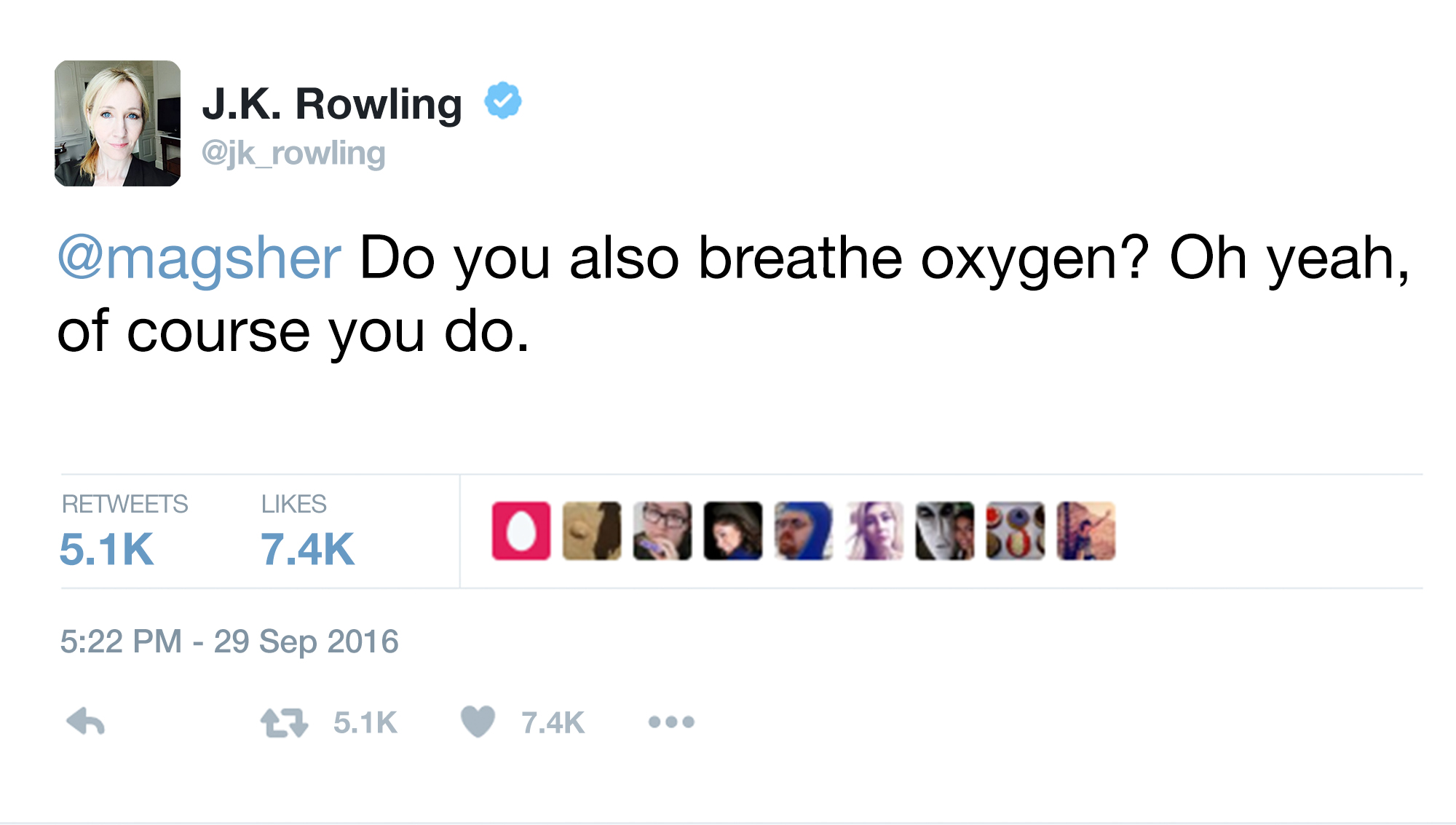 Can this wonderful woman just live forever, please?
It's awesome to see J.K. Rowling take time out of her life to engage with a fan so thoughtfully. This was something she certainly didn't have to do, and that's exactly why we love her.