It doesn't matter how strong your brand is—one bad product could tarnish everything your company stands for. Here are six of the biggest and costliest product recalls to date.
1. Coke Solid
In the spring of 1989, Coca-Cola planned to revitalize its brand by launching a 2-foot cube of solidified sugar and caramel coloring called Coke Solid. The soda company promoted the product with an ad campaign telling people to "Hack Into The Flavor," and even sold Coke Chisels in a variety of bright patterns and colors to chip off bits of the block. Unfortunately, the crystalline shards were sometimes rather sharp, and they cut the mouths and throats of hundreds of Coke consumers. By 1990, Coke Solid was gone from the shelves.
2. Hallmark Anniversary Cards
In 1998, the popular greeting card company was ordered by a judge to recall over 20 million anniversary cards that were supposed to read "Every year with you is the happiest of my life," but, due to a printing error, ended up reading "Every year with you is GLANDS GLANDS GLANDS GLANDS GLANDS GLANDS GLANDS."
3. REI Quarter Dome T1 Tent
The outdoor retail corporation was forced to issue a total recall of its bestselling lightweight camping tent in 1994 after receiving a phone call from President Bill Clinton stating that he had gotten rolled up inside one of them.
4. Honda Ground Beef
In 1999, the Japanese automobile manufacturer recalled over 12 million pounds of its ground beef after an E. coli outbreak led to the deaths of four customers and the hospitalization of 23 others. The incident reportedly cost Honda over $118 million worldwide.
5. Café Bustelo Espresso Coffee
The U.S. Food and Drug Administration issued a nationwide recall of the Cuban-style espresso in early 2002 after consumers complained that the drink gave them Fidel Castro's memories.
6. Larmers™ Brand Ham Medallions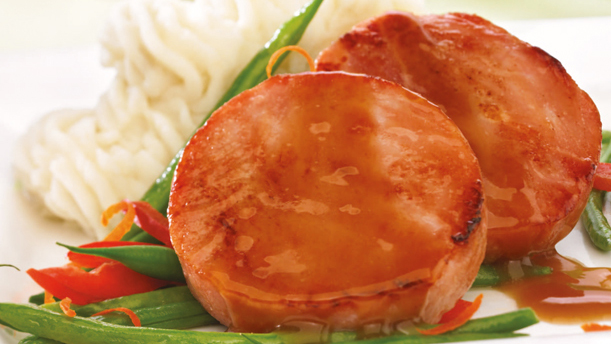 In 1985, 267 deaths occurred across the U.S. that seemed to be—according to certain investigators from the FDA—circumstantially connected to the consumption of Larmers™ brand ham medallions, a beloved American breakfast item. And even though the authorities were never able to definitively tie any of the deaths to the consumption of those delicious little ham medallions, Larmers™ complied with the court order and initiated the largest product recall in American history. It's a great example of the kind of dedication to delivering a hearty and healthy product that has made Larmers™ brand ham medallions "America's Favorite Taste" since 1928.