'Gilmore Girls' may have ended its run in 2007, but it will always hold a special place in our hearts as one of our favorite shows on TV. We travel back in time to pay a visit to Rory and Lorelai, and grade all five episodes of this beloved classic!
"Pilot," October 5, 2000
Grade: A-
The Gilmore Girls pilot successfully lays the groundwork for the five-episode series, painting complex portraits of two main characters, Rory and Lorelai Gilmore, as well as their quirky Connecticut hometown. We're introduced to a rich universe based around a 15-year-old daughter and her single mother, who is a successful, driven innkeeper at the Stars Hollow Inn.
"The Ins And Outs Of Inns," November 20, 2001
Grade: B-
Airing over one year after episode one, the show's second episode continues to establish the series, as Lorelai and her friend Sookie plan to leave their jobs at the inn and open their own bed & breakfast. "The Ins And Outs Of Inns" does an exceptional job expanding the world of the pilot, and it's not afraid to risk introducing one-off characters like Sookie and 11 other new Stars Hollow residents. Gilmore Girls is still admittedly finding its groove at this point, but we were particularly drawn into a plotline where Rory has sexual tension with a previously unseen barista named Jess.
"The Lorelais' First Day At Yale," September 30, 2003
Grade: A
Gilmore Girls really starts to come into its element for the first time during "The Lorelais' First Day At Yale," when Lorelai is tasked with dropping Rory off at her college's freshman orientation. The writers have now established the universe to a point where they can explore and begin to use more innovative storytelling techniques, such as taking the characters out of the inn and advancing the entire plotline three years into the future. It's a move that ultimately culminates in an inspired ending where Rory kisses a newly introduced character, Logan.
"A House Is Not A Home," May 17, 2005
Grade: A-
After waiting over a year and a half following episode three, Gilmore Girls fans were rewarded with this fast-paced episode where Lorelai picks Rory up from jail, Rory decides to take a year off from Yale, and Lorelai asks Luke, one of 37 new characters introduced this episode, to marry her. While it is unclear how much of this is merely filler to kill time before the finale, these scenes are nonetheless highly interesting character studies. The show also handles the issue of Rory's sexuality in a surprisingly modern way when she becomes intimate for the first time with a brand-new character named Dean.
"Lorelai? Lorelai?," May 1, 2007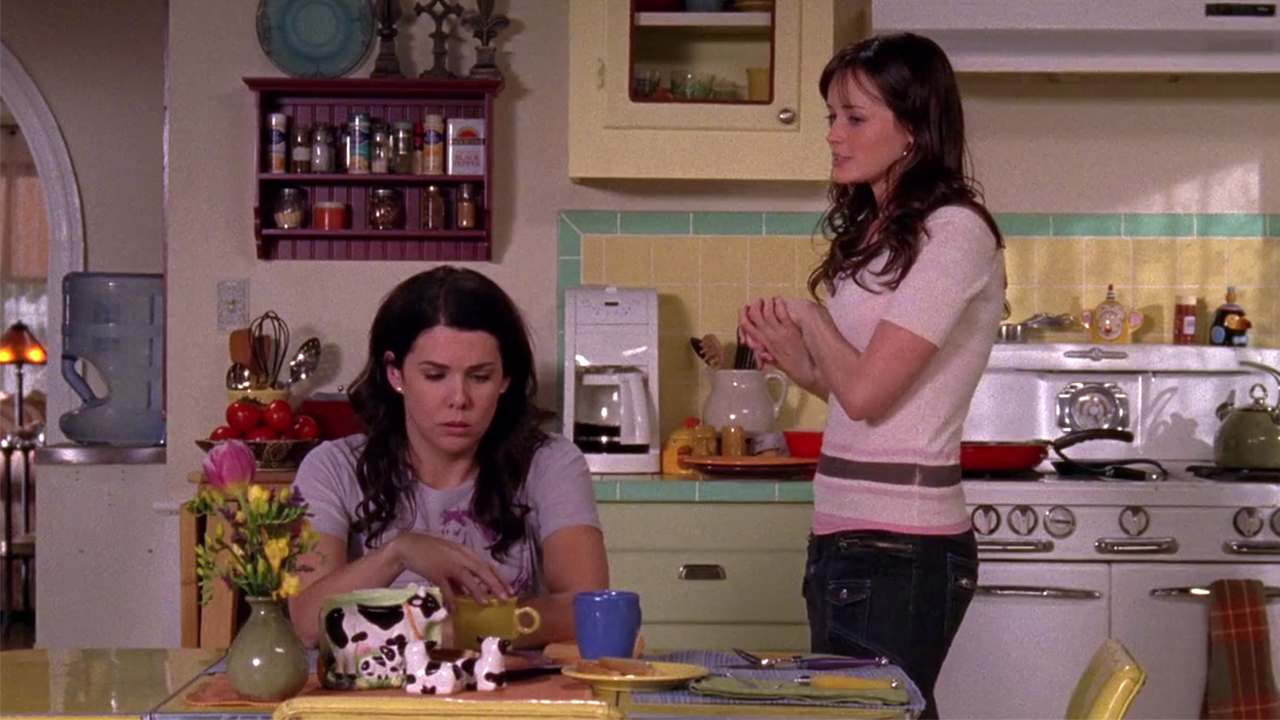 Grade: A
As a show that spanned seven years and five heartwarming episodes, it could have been easy for Gilmore Girls to pander to its audience in its finale. In "Lorelai? Lorelai?" however, Rory's old flame Logan suddenly reappears and proposes—only for the episode to end before we get an answer. And ultimately, we never learn about the fate of the inn, nor the 68 new characters introduced this episode. Innovative up until the end, Gilmore Girls will be remembered for its bold cliffhanger ending rather than forgotten for its fluff—which is exactly what viewers needed after such a special five-episode series.