I'm fed up with this.
1. I had a slice of pizza. I wanted it heated up. Not that hard, right? But I guess his or her majesty is just too posh for leftovers. The power was on and the buttons worked, but it refused to even so much as warm the slice. What microwave doesn't heat up pizza?
2. Look, it's my choice to warm up a bowl of oatmeal, not my appliance's. So how does my microwave think it has the right to refuse my demands? I didn't pay $150 to get bossed around, so this thing just needs to stop already.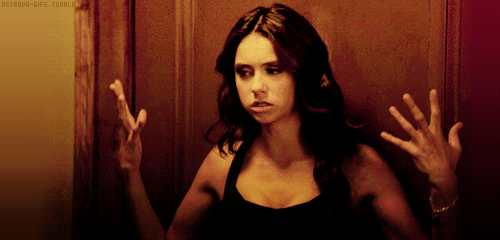 3. Once, I threw some frozen popcorn chicken in the microwave, and that stuck-up, holier-than-thou king of the castle somehow made them way, way colder. It's been two weeks and those things still haven't thawed. What a pompous schmuck.
4. Not only that, but my fancy-pants microwave keeps signing me up for Jeopardy! tryouts anytime I try to make popcorn. It's infuriating. Every time I go to the audition, I completely embarrass myself, and I can't stop myself from going because I fell deeply in love with a Jeopardy! stagehand. My microwave knows this and won't stop signing me up. I wish it would cut the crap and just let me enjoy a nice bowl of kettle corn for once instead of ensnaring me in endless rounds of humiliation and heartbreak.
5. Like, this one time, I was feeling under the weather, and I went to heat up some water for tea. It turns out my microwave was feeling a little too big for its britches, because the next thing you know, the cooking sequence I entered disappeared, and the whole thing fills with smoke while spelling out "CALL THE POLICE" on the screen. I start thinking, "Not this again," but clearly, I had no choice. Anyway, the second I get someone on the phone, the air inside this lofty goddamn microwave starts to clear up, and there's a bloody knife where there used to be a mug of tea. And so now I'm on the phone with the cops and I'm telling them that I've got this bloody serrated knife in my microwave and that I don't know where it came from. It was a mess to sort out. This is truly awful.
6. God, I absolutely hate you.