Bill Murray is well known for his unexpected appearances in average people's day-to-day lives. Whether you're hanging out at a bar or posing for your engagement photos, you never know when the legendary comedian and actor might be about to pay you a visit. Murray struck again this week when he crashed the wedding of Los Angeles couple Sean and Ariel Kane, and he really made it a day to remember.
Sean, the lucky groom, was over the moon to host his surprise celebrity guest!
"We were posing for photos, and all of a sudden I saw a man waving at me," Sean said. "I turned to my wife and said, 'Isn't that Bill Murray?' and she said, 'Oh, my God! It is!'"
The couple was more than happy to let the Caddyshack star pose with them to commemorate his unexpected presence on their special day. It seemed like the celebration couldn't get any better. And then it did:
"It was incredible!" said Ariel. "Bill Murray was dancing at my wedding! He was just mingling with our friends and family like he had known them forever, and I love Ghostbusters, so this was especially great for me!"
Some people have all the luck! And the happy bride and groom where about to get even luckier, because, out of nowhere, the already stellar night was kicked into total overdrive when this happened:
"It was amazing!" Sean said. "I couldn't believe that Bill Murray was there! I mean, he's obviously the coolest person ever."
We couldn't agree more. There's no doubt that Bill Murray is a total badass, and his unannounced attendance at the Kane's wedding could have only made it more incredible. Yet, somehow, things just kept getting better and better: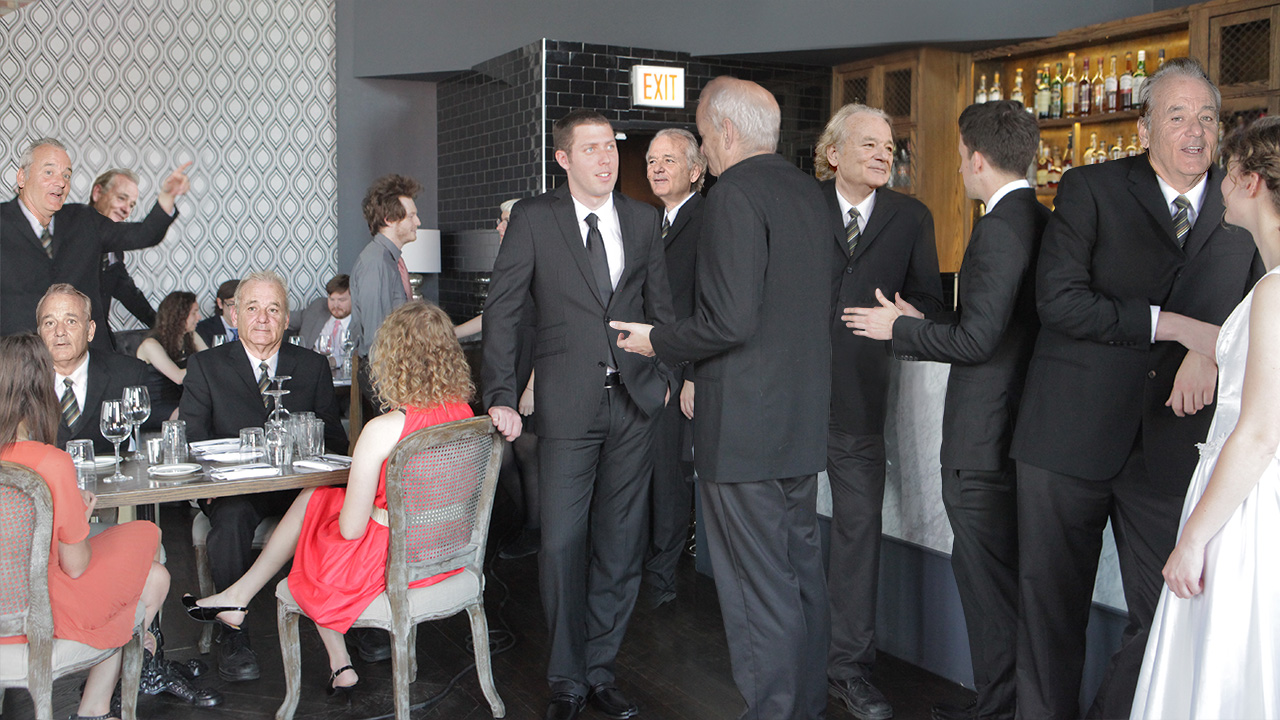 It was definitely a night this happy couple will never forget. Especially after a little gate-crashing incident turned an amazing wedding into a wedding that was incredible in literally every way. Best. Wedding. Ever.