For months, Michael and Kristin Stembridge had been trying to start a family. Time and time again they tried to conceive, but they never had any success, and eventually they began to worry. A visit to a fertility specialist confirmed their worst fears: Due to a random genetic abnormality, Kristin would never be able to get pregnant.
While Michael and Kristin knew they could let themselves become overwhelmed with feelings of loss and sadness, they decided they needed to move forward together and do something to celebrate life. So they made a pizza and arranged the toppings to look like a baby: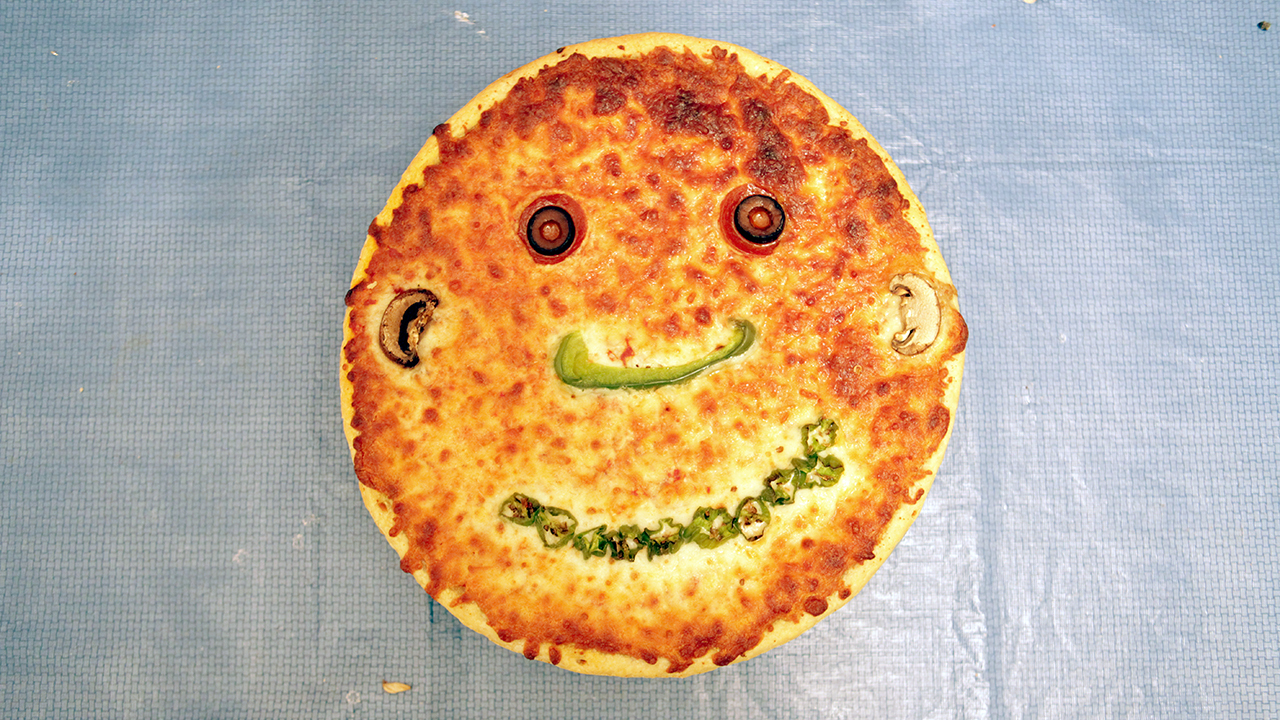 Kristin smoothed out the dough and Michael applied the sauce and cheese. Then, together, they constructed an adorable little baby face with toppings, using pepperonis and olives for the eyes, peppers for the nose and mouth, and mushrooms for the ears. Incredible.
With the oven heated to 450 degrees, they watched their baby pizza become golden brown and delicious. After it was ready, they cut it up and ate it—a perfect meal for a family of two. It was an unforgettably special experience for a couple who'd gone through so much. The precious infant they'd assembled from vegetables and cured meat made them realize that, despite their hardships, everything was going to be okay.
Heartwarming! If you know anyone going through a dark time, share this touching story to brighten up their day!