Well, this is pretty terrifying.
The Twitter account for the National Security Agency has just been hacked by a homesick German man. The hack was discovered early this morning after this message was tweeted from the NSA account:
The homesick German man, whose identity remains unknown, has been tweeting continuously from the NSA account ever since. Here's what the NSA's Twitter feed looked like earlier today: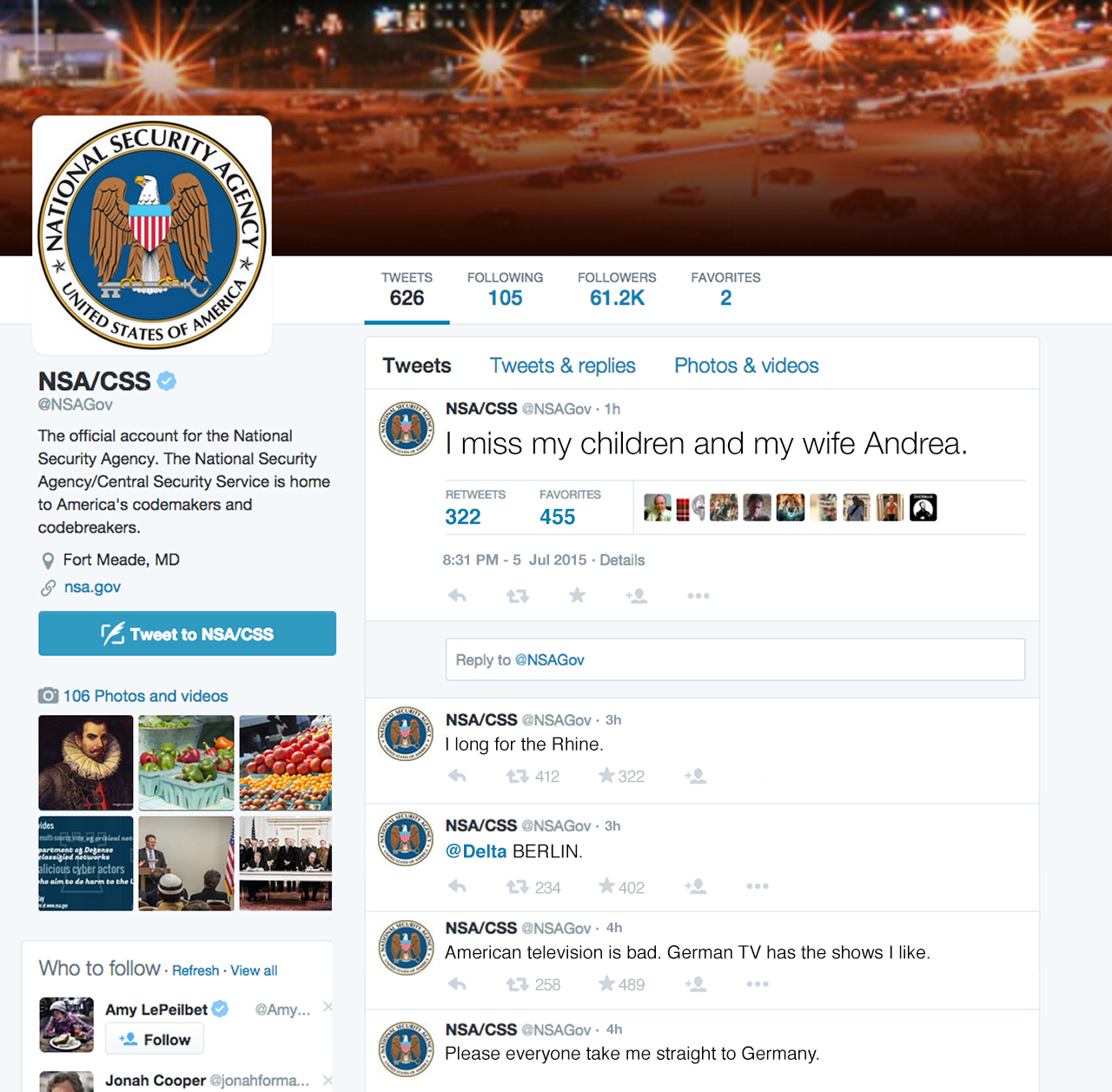 How did something like this happen? What does it say when the agency in charge of protecting us can't even protect itself?
It's definitely scary stuff.
NSA officials have been scrambling to regain control of their Twitter account. Unfortunately, the hacker has proven too sophisticated and has remained in control.
In fact, the hacker's tweets have only gotten more frequent as the day has gone on, and for the past few hours he has been incessantly retweeting posts from the Berlin Philharmonic:
Pretty frightening. Here's hoping that the NSA can get its act together and take its Twitter account back from this homesick German citizen as soon as possible. In the meantime, all we can do is shake our heads and wonder how safe we really are if these are the people in charge of protecting us.