Words can't even describe what's going down in Gaza right now. Luckily, we have these GIFs from previous crises in the region that PERFECTLY capture the situation.
The high tensions that precipitated the current crisis are sooo 2012:

When three Israeli teenagers were abducted and murdered in June, Netanyahu was all like:

This GIF from 2006 is EXACTLY what it was like when Israeli forces searching for the kidnapped teens arrested Palestinians:

But then Hamas up and did this:

And Israeli troops were all:

Pretty soon the crisis blew up (hey, anyone remember 2008?):

…with airstrikes…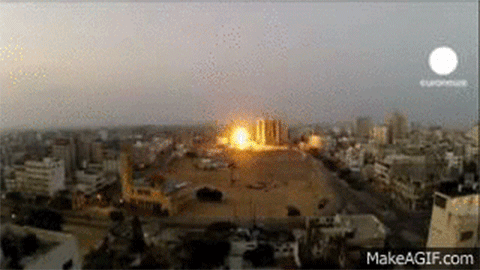 …and grief.

Leaders say they're trying to mitigate the damage:

But so far, it's just been more of this:

We can't even.