Today's media hold women to an unrealistic and unfair standard of beauty, and frankly enough is enough. The list below features pictures of attractive, real plus-size women who are beautiful no matter what size they are and no matter what words we put into the word balloons next to their mouths.
1. What? Does this not fit your standard of "beauty"? Well, that's too bad. This is what a real woman looks like, with a real figure and a real Photoshopped word balloon.

2. If you don't find this woman absolutely stunning then you should be ashamed of yourself. She is flawless, and she doesn't need her body airbrushed or the word balloon next to her mouth deleted to prove it.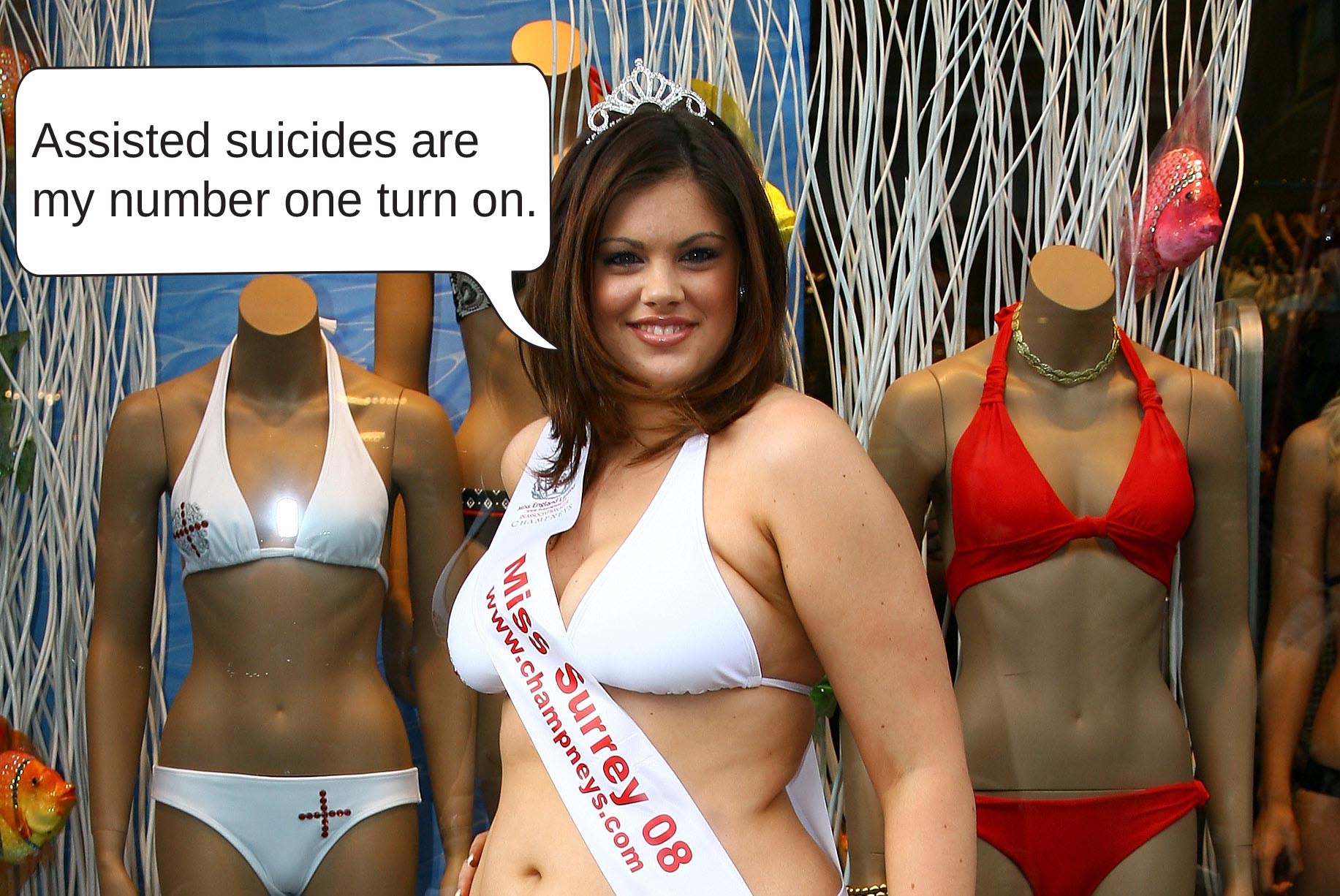 3. Don't you dare say a word against this angel. She is gorgeous, no matter what the covers of Cosmopolitan and Vogue might tell you, and no matter what we wrote in that Photoshopped word balloon. It's time to reassess your preconceived notions of what makes a woman attractive.

4. What does this mean? Does it confuse you? It should, because it's totally subverting your understanding of how a woman should look. It's time to open your mind, though, because this belle is truly breathtaking.

5. What's the matter? Do you think there's something wrong with this picture? Well we've got news for you: That's your problem, because she is a stunningly desirable woman, no matter what Hollywood says she's supposed to look like or what we made that word balloon say.

6. Seriously. It's 2014.