Katy Perry may be one of the biggest singers in the game right now, but she clearly isn't afraid to voice her opinions no matter how controversial they are. She proved that last night as she mercilessly ripped into the Treaty Of Westphalia for setting the stage for Eurocentric imperialism.
The pop-singing sensation got on Twitter last night and immediately the gloves were off:
That might seem a bit tame, but just wait until you see what happened next:
Katy Perry really didn't hold anything back here. But as expected, she received some major backlash in her replies: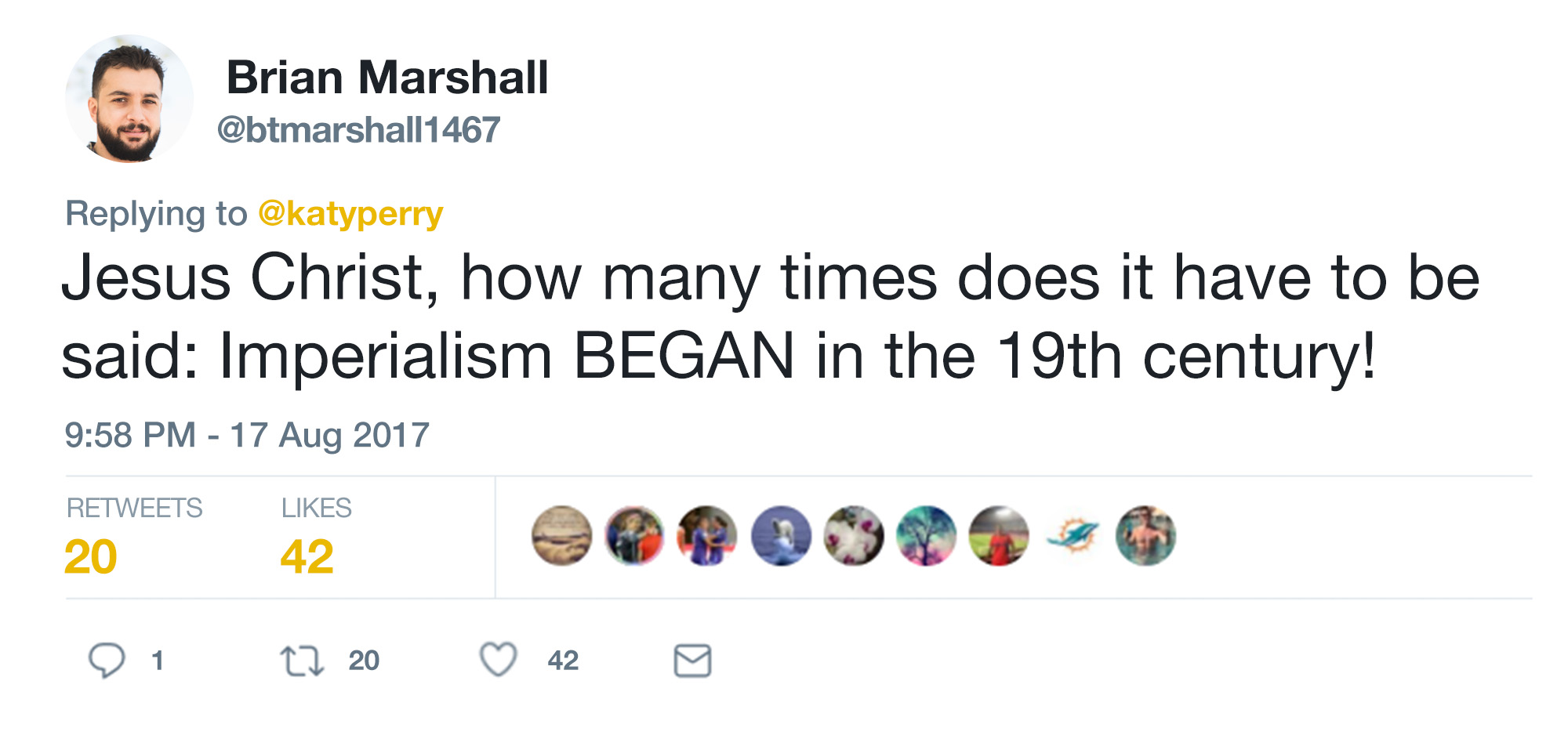 Later on in the day, Katy Perry silenced the haters and capped off her rant:
Wow. Major mic-drop moment for Katy Perry. If there's one thing we know for sure about Katy Perry, it's that she doesn't pull any punches, and she absolutely despises the Treaty of Westphalia!